All news » Benefits of preparing monthly management accounts
Benefits of preparing monthly management accounts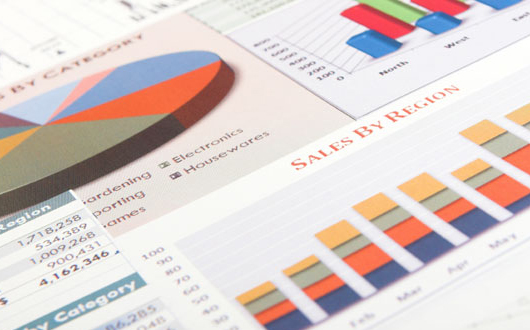 Running a business means taking decisions every day, and it is always better to decide while having accurate financial information. The management accounts are financial reports intended for internal use and prepared by an organization. The account formats may vary, since they have to meet the specific needs of a particular business.
Management accounts are made by professionals on a regular and consistent basis (once a month or more frequently). They are not a legal requirement but their importance cannot be underestimated in business development.
Why Monthly Management Accounts are important?
Organization managers always need up-to-date information in order to have an accurate view of the financial situation and to be able to make the best tactical and strategic decisions. Monthly management accounts provide a regular report of how the business is developing in order to help the managers compare the data.
While for a corporation monthly management accounts are a must, small company managers should know that even a smaller firm or a start-up can benefit from frequent management accounts.
Monthly Management accounting services
The monthly management accounts format and elements may vary from one company to another and they may adapt to the company's needs and specific requirements; still, here are some of the most important elements of a monthly management accounts:
Profit and Loss Accounts can be made for a given period or/and year-to-date.
Shows the current financial position of the company with maximum accuracy.
Key Performance Indicators (KPI) Reports
Key Performance Indicators Reports measure the financial performance of the business. This report may contain charts and graphics to make the metrics easy to understand and to help managers get the big picture.​
On demand, customized – tailored reports can show the specific needs of a company, for example cost analysis or breakdown for branches or divisions.
​Advice & Recommendations
Practical advices to help companies improve their performances.
The Importance of Accurate Management Accounts
Since they are not intended for the use of any external organizations, the format of the monthly management accounts is not governed by regulation or laws, so it can be created in any way, as long as it provides the most valuable and relevant information to the business managers. In new organisations mostly, the format of the accounts might even change in time, as managers decide what information is more important for them, and what the best format to provide that information is.
Still, consistency maintained within the information is one of the most important things, and it must be taken into consideration even if the format of monthly management accounts changes. For example, the turnover figures for a sales line must include the same products each month, allowing the managers to analyse the trend over time.
Even if now days accounting programs allows financial information to be captured in real-time, the data needs to go through a reporting process to be converted into management accounts. This process can take time and requires a high degree of skill, commercial intuition and a good knowledge of business and accounting.
Tagged in: accounting services management accounts Monthly Management accounting services monthly management accounts