All news » Converting Manual Bookkeeping to a Computerised System
Converting Manual Bookkeeping to a Computerised System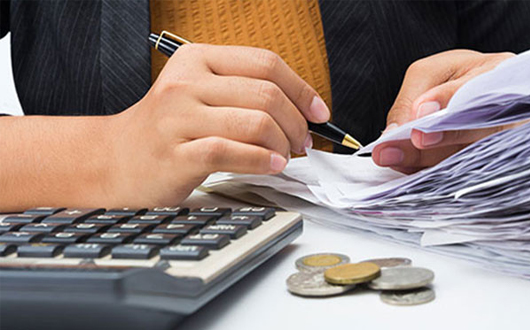 If you own a small company and you decided to move forward towards a computerised bookkeeping system, here are some of the most important things you should know. First of all, you need to know that the conversion might take more time then expected; it's not just about starting fresh, you also have to make sure the information from the new system match your current books.
Remember that the best time to convert to a computerised bookkeeping system is at the end of the accounting period, and, if possible, at the end of a calendar or fiscal year. If you start with a new accounting year, you will have less to work with adding old transactions, but otherwise you have to add the data for all the month that have passed.
Use the data from the trial balance at the end of the most recent accounting period when deciding to start the computerized bookkeeping. Accounts like asset, liability, and equity should have carry-over balances, but the accounts for Income and Expense should have zero balances. If you start a new business, that won't be necessary.
Since it's much easier to change the formatting when you don't have that much data in the system, our recommendation is to run some financial reports after entering the appropriate data.
To verify if you entered the right numbers, just verify if the new accounting system's financial reports math the ones you have been calculating manually for the last period.

Computerised or Accounting Software Bookkeeping
There are a number of advantages of an accounting system used for the bookkeeping, and here are the most important:
Bookkeeping software can run reports much faster and your balances are also updated automatically.
Even experienced accountants can make mistakes using a manual process, but by using a software the chances of making mistakes are reduced. By using business software, we can ensure a more accurate and efficient accounting.
By using accounting software you can easily find out where every cent goes, and you don't have to search trough the financial books for hours, you can have all the data you need with a single click.
Online Bookkeeping
While an accounting system can be installed to your desktop or laptop and help you with the bookkeeping, an online bookkeeping system gives you the advantage of storing all your business documents and data into a web based application. This way, you can also provide your bookkeeper the possibility to access and update the accounts when needed. This method has a lot of advantages, and it's ideal if you need to travel a lot, since you can access your accounts from anywhere and you can save time this way.
If you choose online bookkeeping, you may also want to hire a virtual bookkeeper, who may work from a remote location. This way, you can take advantage of all the technological developments from the digital age and save time and money, while still benefiting from qualified help.
Also, you should know that online accounting services are not limited to bookkeeping; an online accountant can also help your business with tracking the purchase orders, processing the credit applications and preparing the year end reports.
Tagged in: Accounting Bookkeeping Accounting Software Accounting Software Bookkeeping Manual Bookkeeping Online Bookkeeping