All news » How to find a qualified accountant?
How to find a qualified accountant?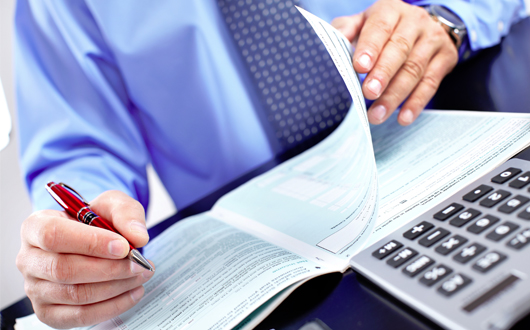 "Accountant" can be the name that describes a whole range of different people that may or may not be qualified. In the UK, anyone can be an accountant or bookkeeper, without any professional qualifications or relevant experience in the field. This means you have the responsibility to search for a reliable accountant if you need help with your new business. Let's see how can you find an accountant and what do you get for your money.
If you do a search on Google, you will find a lot of accountants promising you the smallest prices, but you should always make some research to see if the accountants are members of the Chartered or Certified accountants association. Remember, words like "tax expert" or "professional" don't actually mean anything, anyone can think he is a professional.
There is a find-an-accountant service on the ICAEW official website, icaew.com, but that only lists names and telephone numbers, so it might be confusing and difficult to make a choice this way. If you have a small business and your needs are relatively simple, you can always try online accounting services, as long as you make sure they have a qualified staff of chartered accountants; this way you can send all the documents online and save some money.
Be careful not to choose the cheapest online accountant or unprepared staff, since it may cost you more on the long run. Some cheap online accountants will only input the data you provide into the system, but if that's the only service they provide, you might as well do it yourself.
In order to have some guaranties that you will get help from a qualified accountant with experience and knowledge, you should be informed about the different institutions that prepare and certify accountants. Members of these institutes shown below have professional indemnity insurance, and if anything goes wrong you can complain to the institute that they belong to.
Here are some of the most usual qualifications that an accountant can have:
A Chartered Certified Accountant is a member of the Association of Chartered Certified Accountants (ACCA)
A Chartered Tax Advisor is a Member or Fellow of the Chartered Institute of Taxation (CIOT)
A Chartered Management Accountant is a member of the Chartered Institute of Management Accountants
A Chartered Accountant is a member of the Institute of Chartered Accountants in England and Wales
A Certified Public Accountant may be an Associate or Fellow of the Association of Certified Public Accountants (ACPA)
Remember that qualified accountants may hold one or more such qualifications. Each institute presented above allows you to check if anybody who claims to have a certification actually belongs to that organization. Always pay attention when you choose your accountant and double check if he actually has the qualifications, experience or knowledge he claims to have, since any mistake might cost you a lot more then the money you save.
Tagged in: ACCA Chartered Accountants in England and Wales Chartered Institute of Management Accountants CIOT How to find a qualified accountant qualified accountant