All news » Small Business Accounting Software Vs Manual Record Keeping
Small Business Accounting Software Vs Manual Record Keeping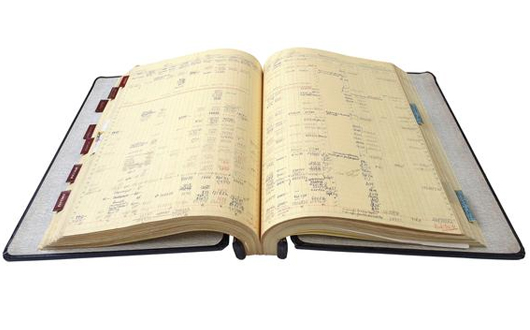 The key to a successful business is having an efficient bookkeeping and accounting system. There are several methods to do this, and you should always choose the one that suits your business. Small businesses can choose to do their bookkeeping manually, by recording every day the incomes and outgoings. As the business grows, it may be more efficient to progress towards a computerised bookkeeping system. Keep in mind that no matter how you choose to do your bookkeeping, the most important thing is to keep an up to date and accurate account of the finances.

Keeping accurate records is an important process that allows you to keep track of your finances, so you can have evidence on your debtors and creditors, but it is also required by the HM Revenue & Customs for tax purposes. More and more businesses choose to use specialised computer software packages for their bookkeeping, but very small businesses still keep a manual record. It is important to know the needs of your business and choose the correct way to do an accurate bookkeeping.
 Manual accounting

A traditional, but less common bookkeeping method nowadays, is the manual recording. This method can be time consuming, takes a lot of space for storing and uses a lot of paper, but it still has some advantages: it is cheaper, and it doesn't involve hiring someone to sit at a computer desk all day long.
Among the main advantages of manual bookkeeping, the most important are represented by the cheap resources and workforce;
The main disadvantages include the reduced speed, the high effort of accountants and the routine work.
Computerised accounting
Computerised bookkeeping is far more accurate and can save you a lot of time. All the calculations are being made automatically, and producing invoices only takes a few seconds and the push of a button.
Among the advantages are the increased accuracy, the high speed, the reliability, and the productivity.
Some of the disadvantages include: higher costs and the need for special trainings for personnel.
Both bookkeeping methods have advantages and disadvantages, but you have to choose what is best for your company, depending on its size and individual needs. Small businesses may prefer manual accounting, while large corporations can apply some complex accounting systems. If you are not sure if you should progress towards a small business accounting service, you can always start using free accounting software; if you like it and you think it's helpful for your business, you can upgrade your package latter and if you think you can do better without it, you can just turn back to manual bookkeeping.
A small business accounting service means you could have precise and accurate bookkeeping records, with a very small chance to make mistakes, so your bookkeeping could become a simple task any employee could handle. Also, keep in mind that you have to think about the future needs of your business as well. Once your business starts to grow, you will need a more accurate and precise bookkeeping method then the manual bookkeeping.
Tagged in: bookkeeping methods Computerised accounting Manual accounting