All news » How to work with a bookkeeper
How to work with a bookkeeper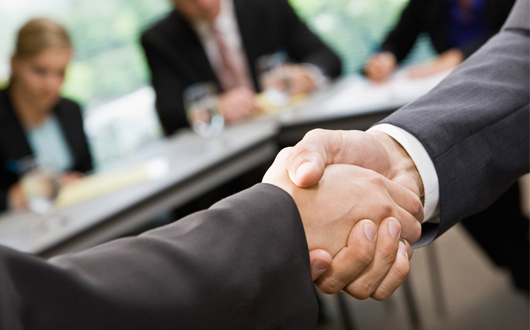 If you decided to hire a bookkeeper to help you with your accounts, congratulations! You will have more time to actually develop your business and focus on how to make even more money with your company. Let's take a look at the main things you should do from the moment you start working with a bookkeeper.

Share Your Business Vision
As in any other business sector, communication is really important when it comes to bookkeeping also. You should begin your business relation with the bookkeeper by telling him why you started the business, and let him know more about your products or services. Also, let him know where you see this business going in 5 years, how much money you want to make and what your plan about new products or services is.
You may think that your marketing strategy does not concern your bookkeeper, but you are wrong. He needs to know all the details that may concern the financial issues, and you may be surprised that he can offer you advices or a new perspective from the poit of view of a financial expert.
Establish how you want to communicate with your bookkeeper
You should be the one who makes the first steps and let your bookkeeper know how you want to communicate in the future. Establish a procedure for the reports and decide weather you need them e-mailed to you, sent in a detailed excel spreadsheet or even if you need the bookkeeper to come over to your office to talk about how your business is doing. Another important aspect is to always let your bookkeeper know if the information is getting overwhelming.
Tell your bookkeeper how you have dealt with your books in the past
Think about talking to your bookkeeper about some important aspects about the way you deal with money. Let him know if you ever tracked your business or personal expenses, and if you have, tell him how often you do it.
Let him know weather dealing with your money overwhelm you, or if you eve had problems with dealing with money in the past. Mention as many details as you can about the way you deal with money, in order to help the bookkeeper get a clear picture about how he can help you improve your financial habits in the future.
Pricing
One of the most important aspects for a small business owner when it comes to working with a bookkeeper is related to the fee he has to pay for the bookkeeping services. Some bookkeepers prefer to offer hourly rates while others offer monthly packages, but regardless of the method you choose, let your bookkeeper know what the amount you can afford every month is.
This way, if your bookkeeper charges by hour, he can notify you as soon as you have reached your monthly limit. Also, establish the details of the collaboration from the beginning, so you don't end up paying for services you don't actually need.
Tagged in: bookkeeper books Business communicate with your bookkeeper