All news » Big vs. Small Accounting Companies
Big vs. Small Accounting Companies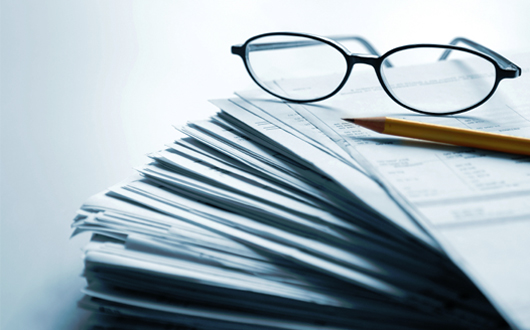 All successful businesses need an accountant to maintain records intact and handle your business' transactions responsibly. However, choosing the ideal accounting agency is not an easy task. With so many options to choose from – small firms, medium firms, big firms, independent bookkeepers – it can be difficult to decide which option best suits your business' needs. Except if you know exactly what you are looking for, of course!
As you start looking for the most suitable accounting agency, the first step should be acquiring an in-depth knowledge of all the advantages and disadvantages of each one of your options. Basing your final decision on facts and solid evidence will certainly help you choose the accounting service that will benefit your business the most.
Let's have a quick look at two of the main available options:
Big Accounting Firms
Advantages: large firms are usually well-established, reliable accounting agencies. Their success is based on years of experience and professional services. And their pleased clients can vouch for it. Having at their disposal a large number of highly qualified employees, you are likely to receive the best advice and service, should your business face any challenge.
Disadvantages: However, not everything is bright. With such a large number of employees, each one with a specific role, your business will be just another one of the many they deal with. Due to excessive workload, they are not able to adapt themselves to the specific needs of each client. So, if you are looking for a personalized accounting service and know exactly who is running the business and who you should call in emergency cases, big firms are not for you.
Small and Medium Accounting Firms
Advantages: The biggest advantage is that small firms can offer you a personalized service, adapted to all your specific needs. Everybody practically knows you and your business, thus being able to offer tailored advice and services. In addition, keeping in constant contact with them is an extremely easy process. An e-mail or a simple phone call should suffice. You know exactly everybody's tasks and you know exactly who to contact to solve a pending problem.
Disadvantages: Hiring a small accounting firm can be risky. You will need to do previous research to make sure that they can put at your disposal the level of expertise your business requires. If your business operates in a specific niche, you will need an accountant with the necessary knowledge to back up your activity with. Small accounting firms may encounter limitations in such cases.
A good accounting agency can potentially become a lifetime companion for you and your business. So before deciding, make sure you ponder all your options carefully.
Tagged in: Accounting Companies Big Accounting Companies Small Accounting Companies