All news » Online bookkeeping support for tech startups
Online bookkeeping support for tech startups
Although starting up a new tech company can be very rewarding, it can also involve a lot of hard work. If you have a limited budget, it is likely that you will be trying to handle as many operations yourself as possible. Unfortunately this can sometimes mean that areas of your business suffer.
An area that you can simply not ignore is your finance. If you are struggling to keep on top of your tech startup's accounts, we highly recommend bringing in the experts by outsourcing the work to accountants who specialise dealing with your area of business.
Why outsource your bookkeeping in a fast growing business?
One of the main benefits of outsourcing your bookkeeping to our London based accounting firm is that it will free up your time to spend on other areas of your business and focus on growth. Whenever you would like to have a face to face meeting that will also be possible. No longer will you have to worry about tasks like bookkeeping and HMRC compliance, instead you will be able to spend time building your company.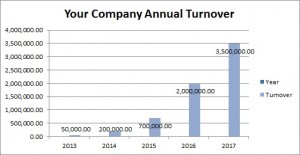 Another benefit of outsourcing your bookkeeping is that you will have access to the skills and knowledge of our qualified accountants. Although they will be based off-site, they will still be able to help you deal with any issues you run into on a daily basis, whilst also managing your accounts and helping you stay on top of your finances. As well as providing general admin services, our accountants can also help you prepare comprehensive financial reports for your investors.
Benefits of Clear Book online accounting software
We understand that although you want to outsource your tech startup's bookkeeping, you still want to remain in control of your finances, which is why we recommend using Clear Book accounting software (www.clearbooks.co.uk). This low cost accounting software has been specifically designed for startup companies like yours. Many of our clients find it incredibly beneficial for overseeing our accounting work and streamlining other processes such as invoicing and payroll.
Clear Book has a wide range of features that make managing your tech startup's accounts a whole lot easier. For example, it allows you to import your bank statements, send invoices and file returns with HMRC online. The user-friendly dashboard will also provide you with a snap shot view of key financial data and tasks, so you always have good knowledge of your company's financial situation. The software is web-based and can therefore be accessed at any time from any location, providing you have a secure internet connection.
Worried about uploading your financial data to the internet? Don't be! Clear Books accounting software is completely secure and will keep your financial data safe and encrypted at all times. Many of our customers have found that using the software has helped them reduce their costs and save on tax, whilst also allowing them to gain a better understanding of their finances.
We currently offer a thirty day free trial of the software to our business clients.
Conclusion
Although you may be a great entrepreneur, no one expects you to handle all aspects of your startup business yourself. If you want to stand the best chance at increasing the efficiency of your business and taking it to the next level, you will need to stay on top of your numbers. If finance is not your strong suit or you feel you do not have enough time to spend on bookkeeping tasks, we highly recommend that you consider outsourcing the work to our dedicated team. With the help of the Clear Books accounting software, we will get your accounts up to date in no time and help you make the right financial decisions for your tech startup company.
Tagged in: Uncategorized